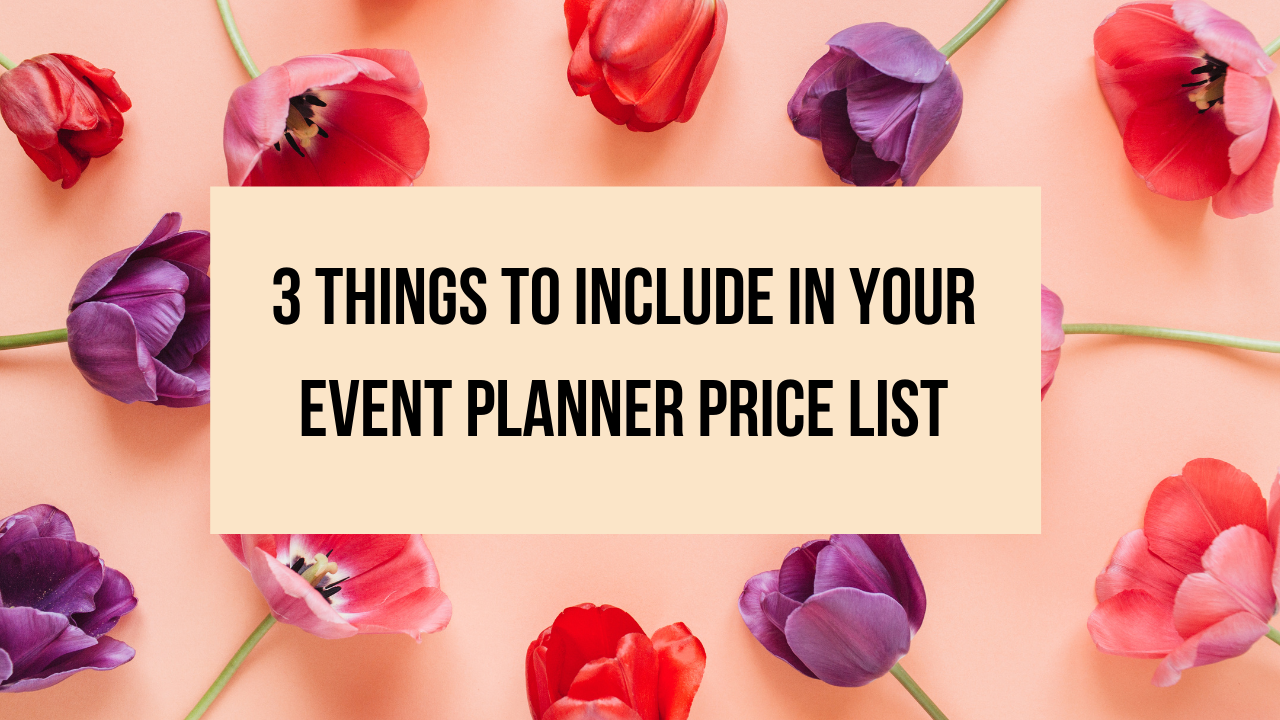 Whether you're just starting an event planning business or you're an existing planner, knowing what to include in your event planner price list is important for bookings. Your event planner price list is one way to inform potential clients who have not officially been sent a proposal.
While each event is different, your event planner price list should still include three common elements. By presenting a well-curated price list, it subtly shows your potential client that you have the skills and knowledge required for a successful event. Here are the 3 things you need to include in your event planner price list.
1. Introduce Your Business
A brief introduction of your event planning business is important for you event planner list. This gives your client an idea of who you truly are and how long you have been an event planner. If you are new in the business, you may want to mention past work experience and include some client testimonials.
We have seen many event planners with less experience get hired by articulating the benefits of working with them, rather than focus on how long they have been in the industry. If you don't have a lot of hands-on events, make sure you also mention any other relevant training or experience that you have.
See Also: 4 Tips for Booking your First Client without a Portfolio
2. Packages/Prices
This sector is particularly important because your client definitely needs to know the services you will provide for the event and the cost associated with it. Arranging this section in a series of steps will guide your potential client through all the stages of the event. Try to be specific within the general category of the costs.
Instead of creating a price list with a huge price tag at the bottom, write an itemized list so that your client can understand what's included and the benefits. This gives your client the chance to decide whether the price for a certain item is worth it and prevents the usual sticker shock if they are not familiar with working with planners.
3. Book an Appointment
You need to let your customers know how they can book an appointment if they wish to move forward or have the option to ask more questions about your event planning service and price. Be sure to include your company's contact information – list your website, email address, physical location, telephone numbers, etc.
You need to clearly outline the steps available for your clients to book an appointment. Also, make sure to include a quick thank you message, especially if it is first in what is likely to be a series of interactions.
You may also want to include any details on your policies around timing and deadlines. If the event has a fixed date, indicate that you need to receive a signed contract by a certain date in order to you to start planning and execute the event.