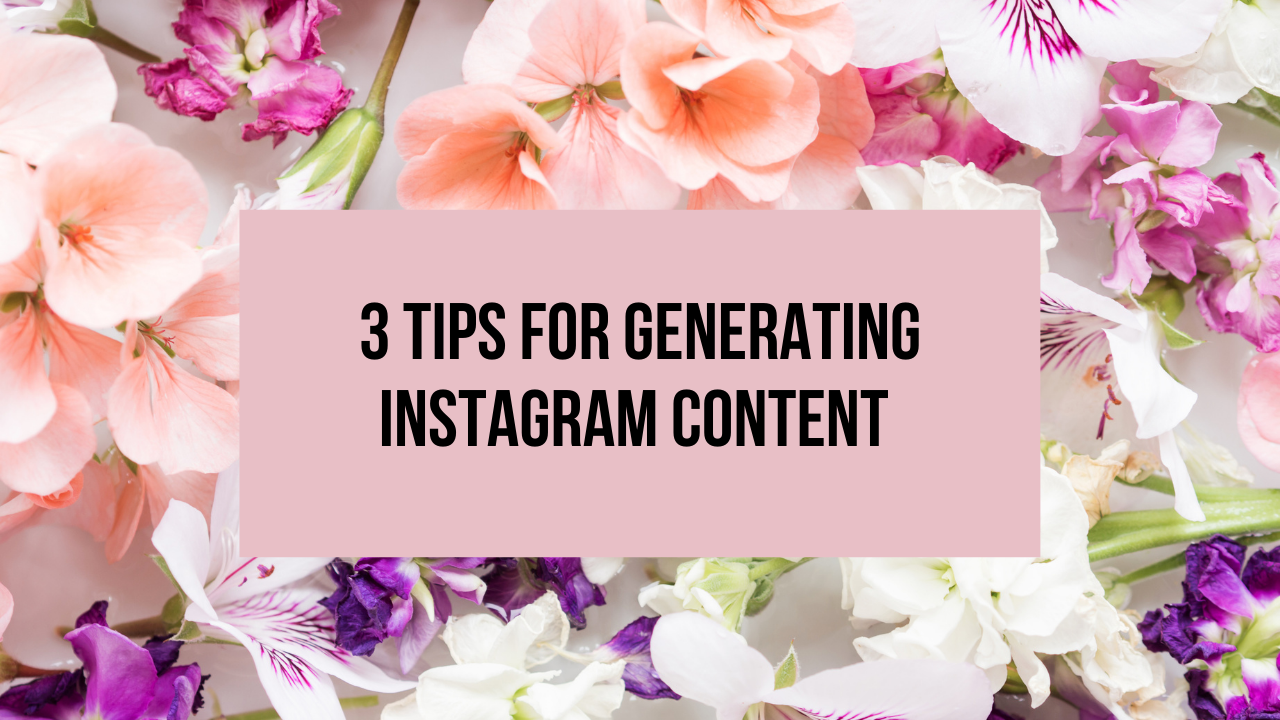 Great Instagram posts promote your brand and engage your followers— while giving them something to share with their peers. Great posts engage your followers with something unique and creative they can't get anywhere else. So how do you post amazing content on Instagram that resonates with your brand and engages your followers? Here are 3 tips for generating content ideas for Instagram.
1. Go Behind-The-Scenes
If you're trying to create great Instagram content but don't want to compromise at the same time, why not let your audience in! Shoot some content that shows something about your business and company culture.
It can be a sneak peek into your creative process or behind-the-scenes preparation for an upcoming event; this can give your followers the chance to see what your brand is all about and who you are.
You can also consider posting a series of photos or videos about your brand and how you work if you still feel uninspired for Instagram post ideas. This kind of content will grow your Instagram followers and connect with your audience.
2. Tell Stories About Your Brand
Most people have forgotten that Instagram is a 'visual inspiration platform. It is not meant for mediocre brand messages. You need to generate great content ideas that captivate your audiences through video, images, and text, not only by preach marketing to them.
Tell you brand stories via your captions, videos, and pictures to increase engagement rates. When your audiences read and connect to your Instagram post emotionally, they are much more likely to love your message and share it with others.
One way to insert storytelling details into your Instagram tactics is by sharing user-generated content that resonates with your brand. Don't just post sales pitches and product pictures —provide content that aligns with your audience's. Perfect it by embracing different content formats, such as IGTV, stories, photos, videos, and captions.
3. Learn From Your Competitors
Look at the best Instagram pages in your industry and see what is working for your competitors. What works for your competitors in the industry might also work for you if you have a similar target audience.
You can also go beyond your competitors. Check out some other companies you admire, and learn from them. For example, if you are an event planner, you can check out the social media profiles of Mindyweiss and rhiannonbosse.
While it's great to learn what other companies are doing, you should not copy them. It's always handy to come up with new Instagram content ideas of your own. You can also check out our social media bundle for event planners for more ideas.
In Conclusion
We hope this post has given you some helpful tips on generating content ideas for Instagram for your brand. Now is time to put the best Instagram ideas into practice. Have fun, get creative, and generate success!