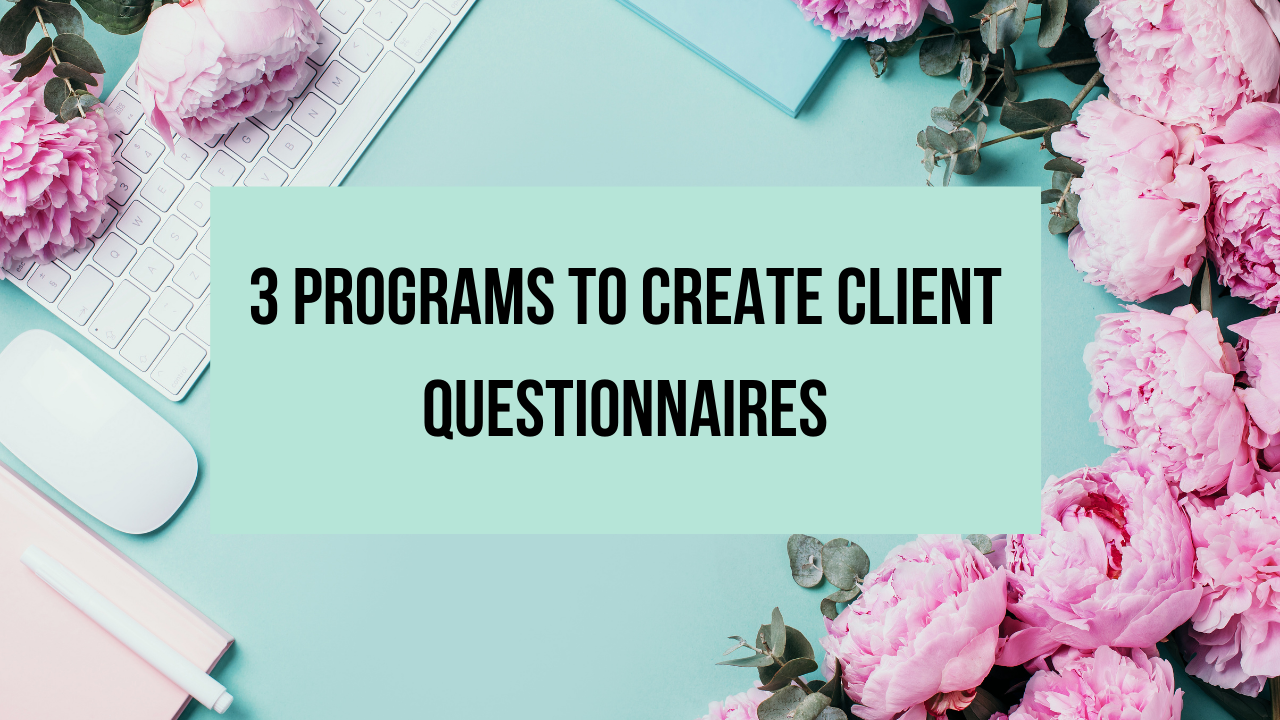 As wedding planners, we are always collecting information to help us better serve our clients. Being able to send questionnaires can help ensure you and your client are a great fit and make your booking and planning process easier as well. If you are looking for a program that can help you create an excellent wedding planner questionnaire for your client, here is a list of the top programs that provide unique features you'll find useful.
1. Canva Client Questionnaires
If you haven't been using Canva, then the time has come for you to start. This program can completely change your wedding planning business and how you create a wedding planner questionnaire for your client. The wedding planning industry has stiff competition, so it is important that you stand out from the crowd. Canva offers tools that are perfect for curating a great list of questions.
With Canva, you can create the wedding planner questionnaire in just a few clicks. The plug-n-play Canva templates are easy to customize and allow you to create a questionnaire that allows you to record all vital information about the couple and their plans. With this program, all your work is automatically saved and stored, and you can easily download and send it to your client when you are done. That means you can work on your questionnaire wherever you may be, on any smartphone or desktop. Just log in, and you are good to go.
2. Google Forms
Google Forms is a document that is easy to use and customize – making it perfect for wedding planners looking for a way to create wedding planner questionnaires for their clients and collect responses in an online spreadsheet. You can create this on your Google Drive, or create a form from a pre-made spreadsheet, so you don't have to reinvent the wheel.
Want to know when your client fills out your form without the need to constantly check responses? Google Forms allow you to do that too. Your client can answer all your questions from almost any web browser, including smartphones and tablets. Interesting, if you have a website, you can embed Google Form on your site. All your client needs to do is enter their name and information, and it will take them directly into the spreadsheet.
3. MS Word
We are often attracted by the latest software, but sometimes the basics is all you need to get the job done, like when you need to create a wedding planner questionnaire for your clients. In cases like these, MS Word might just be what you need, which is to provide the capability that allows you to create these kinds of questionnaires.
MS Word offers features that would allow you to create interactive documents. Plus, you can include branding elements such as changing the background color and adding your company's logo. If you follow the right steps, you can easily create a questionnaire template world that you can print out or send to your clients through email.