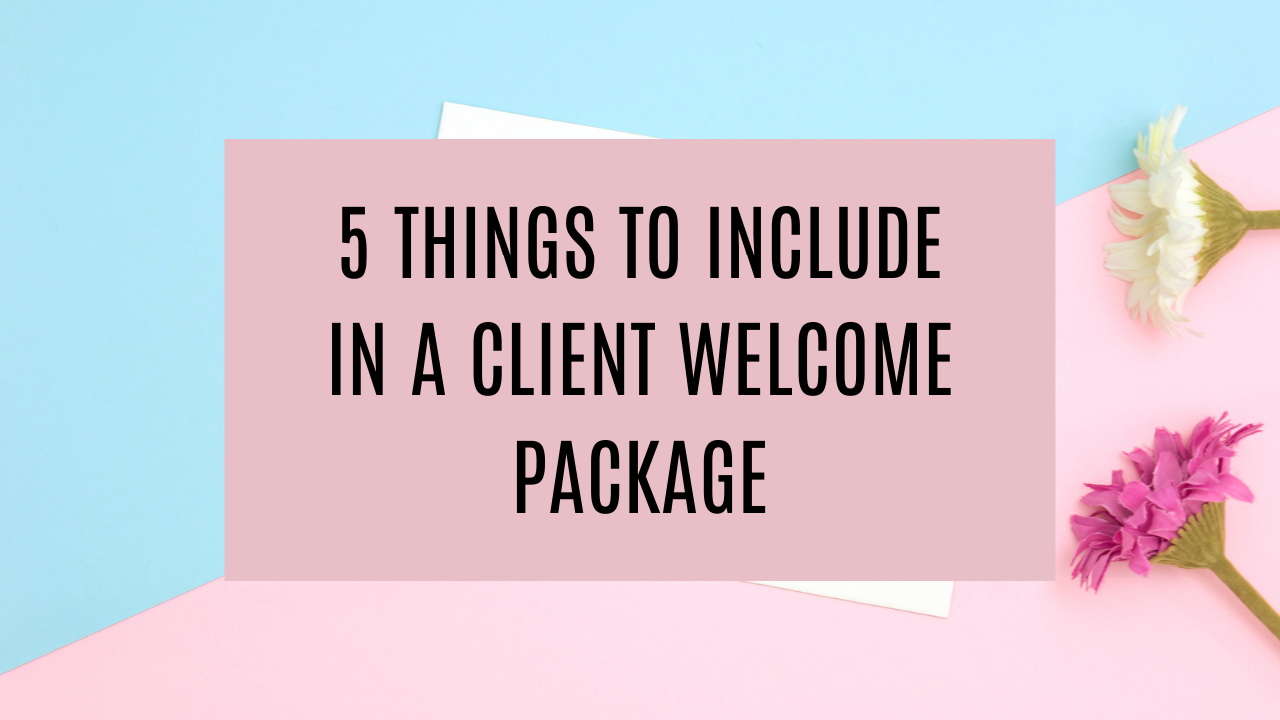 So you've landed a new or potential client – congrats! To effectively onboard them to your services, a great next step is to send them a client welcome package. If you're unfamiliar with the product, it's simply a packet that helps outline your services, set expectations, and get you and the client on the same page from start to finish. By offering them a guide to their experience with you, you're setting a great foundation for your working relationship! Below, we're outlining the top 5 things you should include in your Client Welcome Package.
Welcome Letter
The most obvious inclusion in your client's welcome package should be a simple welcome letter! You'll use this to, simply, welcome your client to your services, thank them for choosing you, and give them a little bit more information about you and your process! Let your passion for wedding planning come through, and let them know you can't wait to bring their vision to life.
This portion of the package will be dedicated to outlining what your services will accomplish for them! Include each portion of the service they're signing up for, and make sure to tailor it to their vision and preferences. This proposal will allow them to see all the work you'll be doing for them so they can make educated decisions on their booking and any additional packages you can offer! It also sets expectations for them early, so they know what you will and won't be handling throughout their wedding planning process.
Pricing Outline
You knew this one was coming! Your Client Welcome Packages should always include a breakdown of the pricing of your services. This will clear up any confusion on cost at the very beginning. Make sure to include any deposits, payment plans, or other options you may offer. You can also use this section to offer upsell packages at discounted pricing or bundled rates!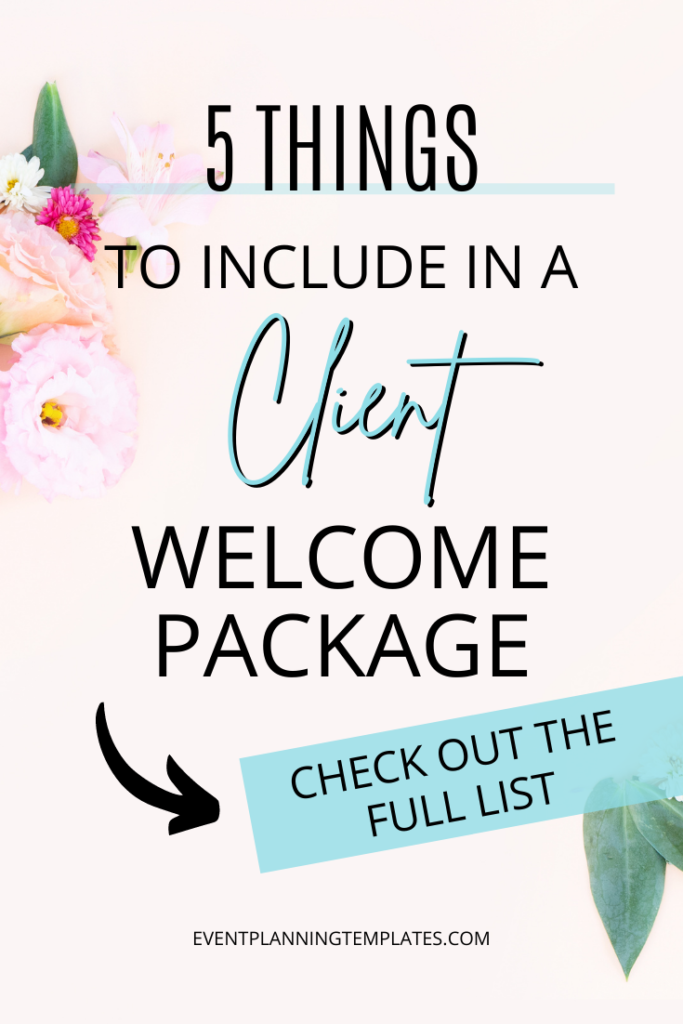 Client Questionnaire
Get to know your new client! Adding a client questionnaire offers you a place to get all the information you need, and answer any questions you may still have for the bride and groom. You can include sections for their best contact information, specific details about their big day, or general questions surrounding their vision for the wedding. This will make your clients feel heard and give you the best understanding of how to help them on their exciting planning journey!
Contact Information
Don't forget to include your contact information in your Client Welcome Package! Make sure they have all your information easily accessible and in one place – including your business address, website, email, phone number, and any other contact information you want them to know. This can also be a great place to include your working hours so your clients are well informed on when they can expect to hear from you and when you'll be unavailable.
As you can see, a Client Welcome Package is truly beneficial for both you and your clients! If you're still not sure of where to begin, check out this Client Welcome Package Bundle which offers a number of easy-to-use Canva templates to make sure your package is professional and aesthetically pleasing! Each template is easily customized and offers extras to make sure you can cover all the bases for your business. Happy planning!