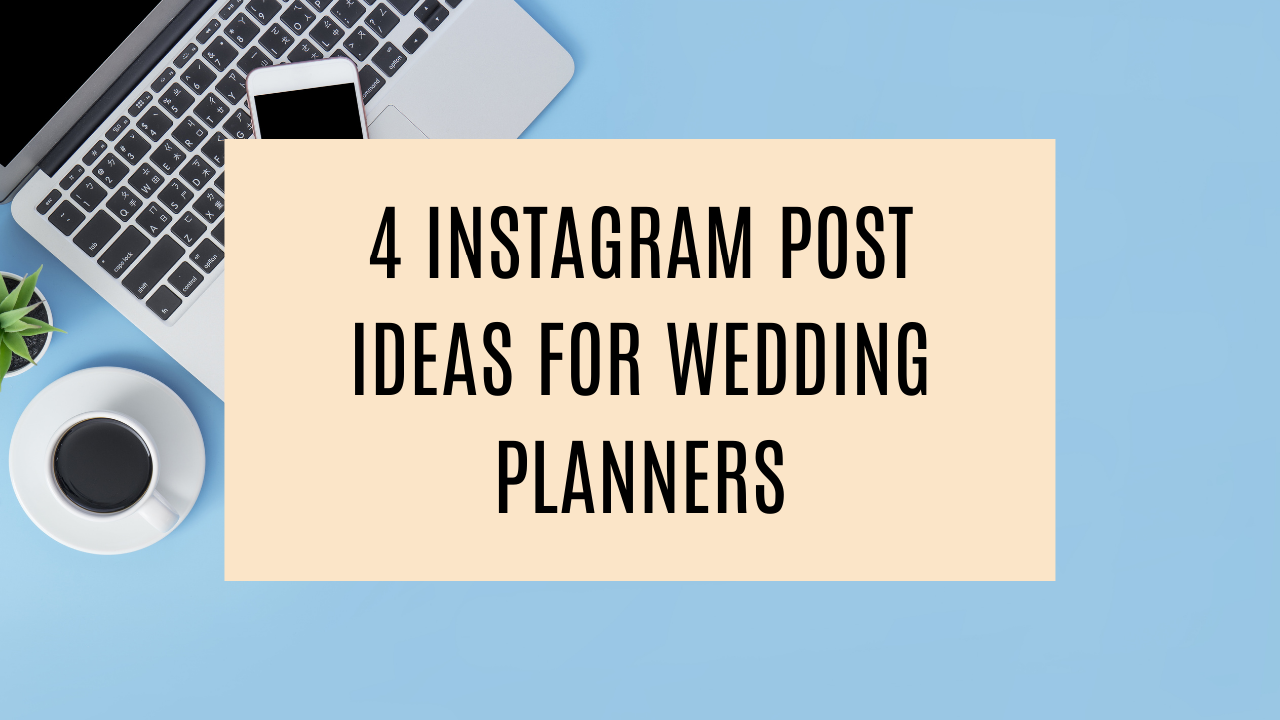 By now, everyone knows the importance of utilizing social media when marketing your business, especially in the wedding industry. But when it comes down to planning and creating content, you can feel a bit stuck on where to start and what to post! If you're ready to spice up your Instagram feed, we've got you covered on how to get started creating content. We've rounded up the top Instagram post ideas for wedding planners to get you started on your social media journey!
Tips for Brides
One of the biggest ways to increase engagement and following is by providing educational or informational content to your audience. Soon-to-be brides are especially invested in ways to help with their planning process! A great way to showcase your talent as a wedding planner is to share some of your top tips and tricks for wedding planning – whether that's on when to get started planning, how to start making a budget, or just how to choose a wedding planner (you!), we know you've got some of the best tips on hand. So, share just a few of them, and soon your followers will be convinced to hire you for the rest of your wedding knowledge!
Client Features
Another great post idea is to feature your past clients! This could be a cute photo of you and the happy couple or a text post of a glowing review your clients left you! When an engaged couple is hiring a wedding planner, they want to know you're the best at what you do! Client features and testimonials are a great way of letting your work speak for you. Make sure you always include a call to action in these Instagram post ideas by asking your followers to reach out for a consultation!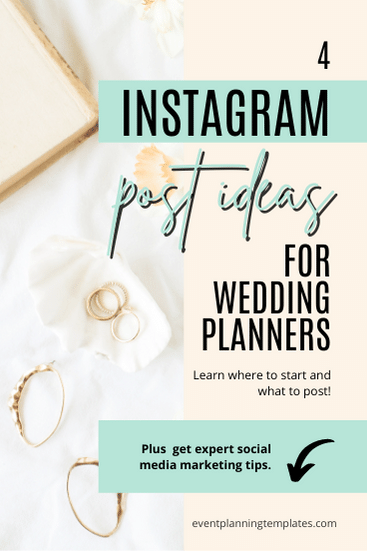 Behind the Scenes
Share your sparkling personality with your followers! A growing trend on Instagram is authenticity – think less filters and more real content. Sharing behind the scenes of your business is a great way to do this! Post a video of you on the job, sneak peeks of weddings you're currently working on, or just that 5th cup of coffee you needed to get you through Monday! Behind the scenes, content makes for great Instagram Story content as well as in-feed posts. Potential clients will love feeling like they already know you before they even reach out.
Wedding Trends
Another great Instagram post idea is to share what you know about current and upcoming wedding trends! As a wedding planner, you're on the cutting edge of all the latest trends, whether that be cake alternatives, color palettes, or dress styles. Keep your audience abreast of all the trends and they'll start looking to you as the expert in all things wedding!
Conclusion: Instagram Post Ideas for Wedding Planners
Consistently showing up on Instagram is one of the best ways to attract new clients – so whether you're posting one of these content ideas or something else, just make sure you're getting out there! If you need more Instagram post ideas or help to get that jump-start you need on social media, check out our Social Media Starter Pack for Wedding Planners where we've got you covered from Instagram post ideas to captions and hashtags!