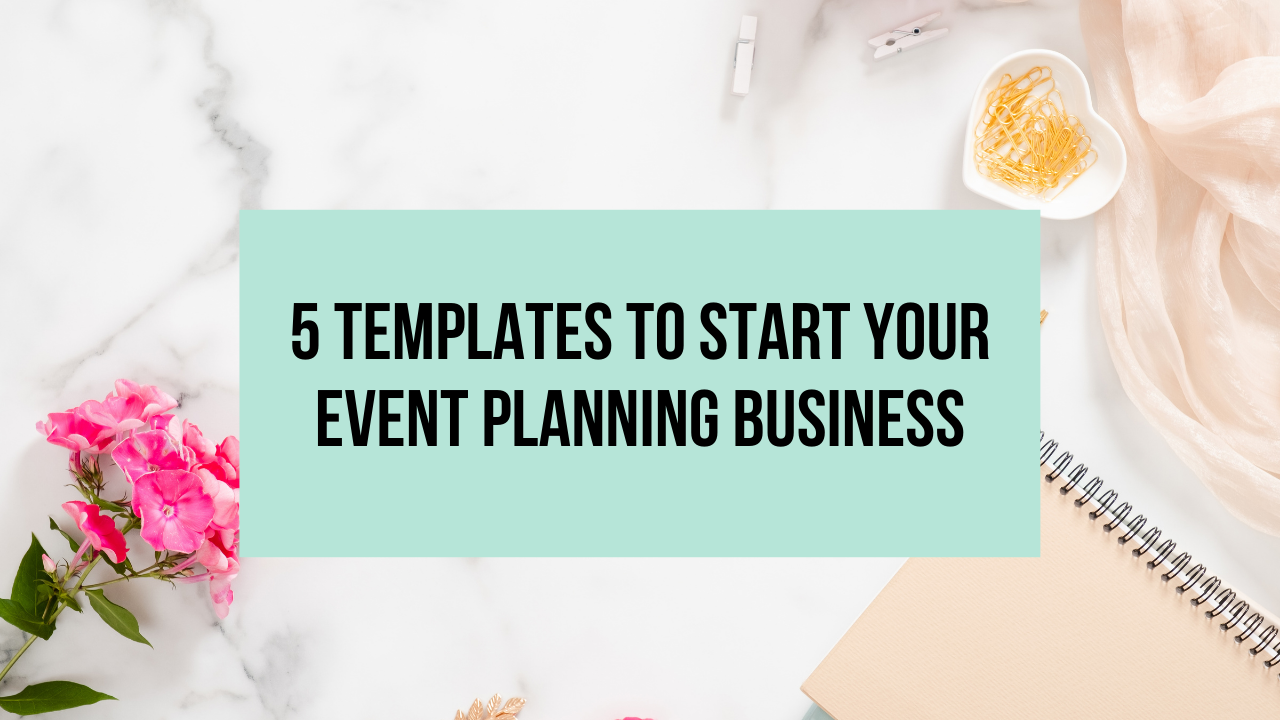 Starting an event planning business is an exciting endeavor that takes work on the part of the event planner. There are many moving parts. Social media, pricing your services, marketing, and writing contracts are just a few of the things you will need to do before launching. Trying to do all of these things yourself will have you stretched thin and on your way to burning out.
Using templates for different parts of your business will give you the assistance and structure you need as you get started. This will take the pressure off you so you can focus on other aspects such as building relationships with vendors and getting client leads. Take a look at the five templates you will need to start your event planning business.
If your event planning business is not priced well then you will either not make enough money to keep going or you won't land any clients. It is imperative to make sure your packages and services are price appropriately. This pricing workbook template will walk you through how to price your services so you can get clients and make a profit.
A winning and professional event planning proposal will be the key to success in this business. There are different ways to do this but using a well put together and striking proposal for prospective clients is more likely to land a client than a word document. To get started with your event business, try this event planning proposal template.
A social media presence, especially Instagram, is not something that can be missed when starting a wedding planning business. It can be tricky to know what to post and to make sure it adds value to your clients. This template with 80 Instagram Quotes & Memes for Wedding planners will launch an effective social media presence for your business.
This event planner marketing brochure template is versatile and classic. It can be downloaded in three different ways for multiple uses. This is a great way to inspire new clients to book with you and get excited to plan their wedding.
There is copy included but it is meant to give you an idea of what this should look like and what is effective. Make sure you add your own copy to make it your own.
Your event planning contract should always be done well. It should be polished and professional with no question about your policies, procedures, and expectations. Your clients should know what will happen if they cancel and if you cancel.
It can be easy to leave out small but important details. That is why we love this wedding or event planner contract. You can customize it but it will walk you through exactly what should be present in a solid contract.