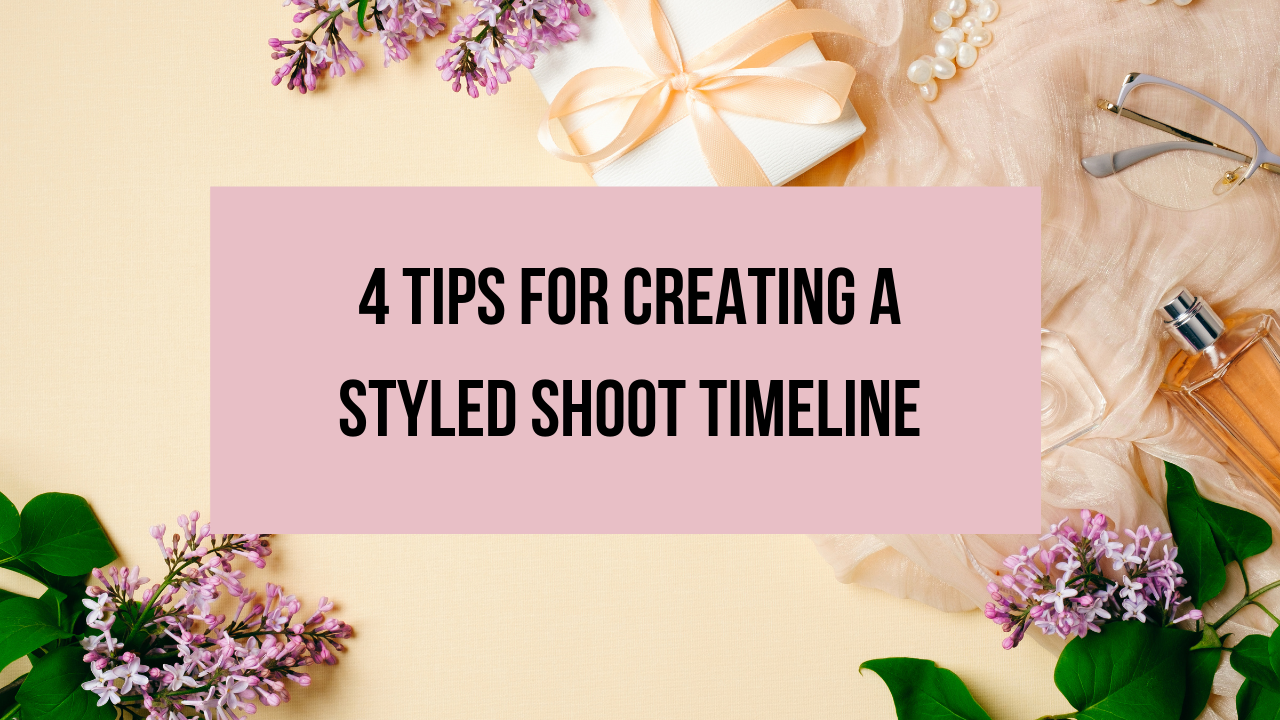 Styled shoots are a great idea that gives event planners the opportunities to showcase their talents, test new ideas, build their portfolio, push creative boundaries, and provide inspiration for their current and future clients. However, while styled shooting is fun, it can be quite challenging in terms of planning, coordination, logistics, and finances. That is why your vision needs to be clearly defined, goals and budget set, vendors secured, and timeline outlined. Below are the 4 tips for creating a styled shoot timeline
1. Create a Checklist
It makes sense that the first step would be to create a style shoot checklist template. While the checklist template you create for your styled shoot most likely won't be as long as your wedding checklist template, it still shouldn't lack in details.
If you are the organizer on the styled shoot, you'll definitely be managing and overseeing a lot of moving parts, so make sure you include all of the tasks you need to complete. Also, because we know that each styled shoot is totally different from the next one, we recommend creating a checklist template around constant details.
2. Gather Your Team
The next step in the styled shoot timeline is to build a team that you think will be suitable for the project. Because florals and photos play such a significant role in your styled shoot, they should be on the top of your dream team. It is vital to carefully choose a photographer because they can either make or break your style shoot. Also, when it comes to choosing a florist, you should choose someone who has the same superior goals as you.
If your aim is to work with new vendors, take some time to review some of their previous work to see if they would be fit for the job. And if you are considering working with vendors you have collaborated with before; you still need to make sure they fit your vision for that particular styled shoot.
3. Have a Timeline
Create a timeline for your styled shoot just as you would for a wedding day. This is important to keep you focused and ensure you value everyone's time. Also, have it in mind that a schedule is subject to changes as required. For instance, if a vendor happens to be running late, you should be able to reorganize certain parts of the styled shooting and set up a schedule that meets those needs. It also pays to be open-minded and flexible.
4. Write A Styled Shoot Agreement
While this might look a bit too extra, this is one of the most important parts of creating a styled shoot timeline. Since there are many people involved, it is vital that everyone clearly understands their roles and what is expected of them. The last thing you want on the day of the styled shoot is to be let down by your collaborators, and that can easily happen if you did not carefully spell out the details. So, have them sign an agreement that confirms what they are providing with the date of the styled shoot and any other important details.