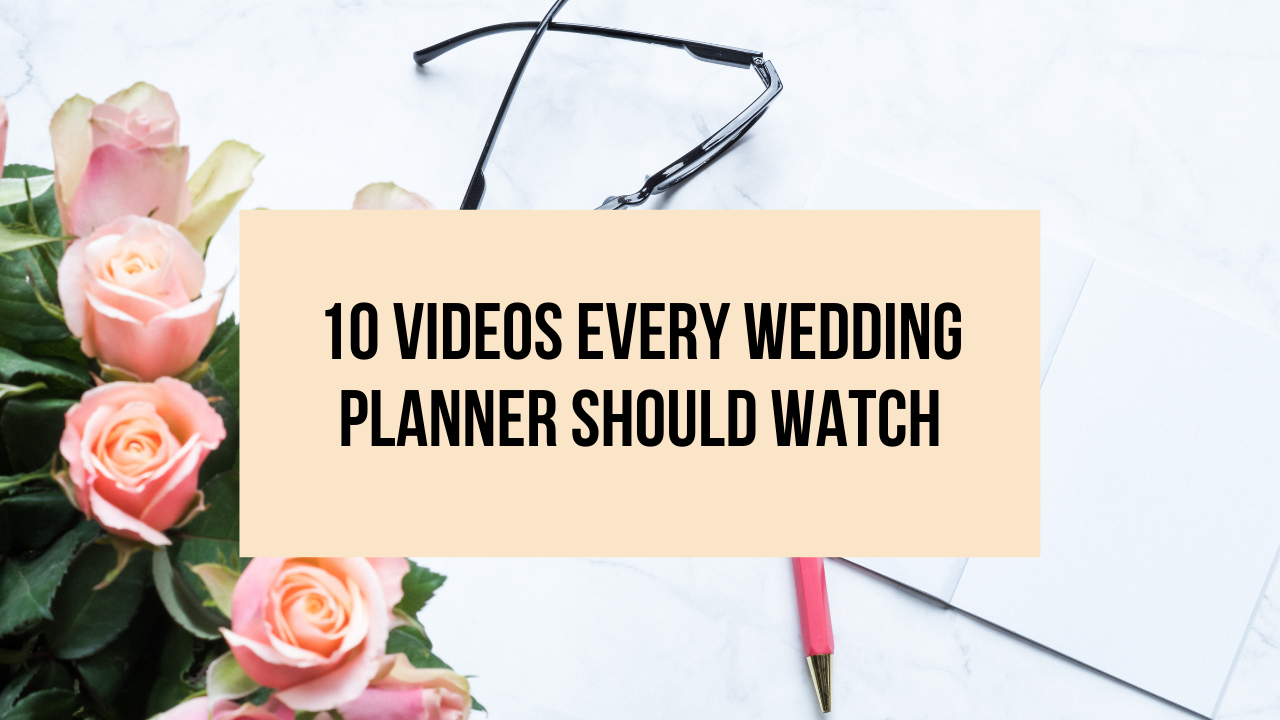 As a wedding planner you always want to stay up to date on all of the ins and outs of wedding planning. With things always changing, especially in 2020, it is important to make sure you have the latest information to continue to grow your business.
We have rounded up the 10 videos that every wedding planner should watch to benefit their business and their clients.
A welcome kit for your new clients will add a professional flair as well as make your client feel like they are in good hands. Watch this video for step by step instructions to create your winning welcome kit. If you need great templates for your client welcome kit, check out these simple and modern client welcome packages.
We all have things we wish we knew before starting our wedding planning business. These are the five things we wish we knew in the beginning to help you start on the right foot.
Are you ready to start your event or wedding planning business from home? Watch this video to find out how to do this well.
Starting your own event venue to add to your event planning services can be a great addition to your business but there can be some pitfalls. Watch this video to find out how to start and operate an event venue.
Pricing services as an event and wedding planner is not easy, especially in the beginning. It is easy to charge too little or too much and neither are good for business. Follow this tutorial video to find out how to price your event packages.
2020 was an unprecedented time for wedding and event planners but an event planning business could still be started. This video has five tips for starting a business in questionable times.
Because the pricing of services is imperative for an event and wedding planning business, this is the second video that addresses this in our round up. Both of them have great tips and information.
Writing your event and wedding planning contract is one of the most important parts of being an event planner. There are common mistakes that are made by event planners but don't worry, this video tells you how to fix them.
Having an online presence with an eye catching and valuable website is a must for wedding planners. These are five things that MUST be present on your event planning website.
As an event and wedding planner you will have client consultations on a regular basis. This is the first impression and it needs to be structured well to give your potential clients confidence in your services. This video helps you structure those consultations in a winning way.