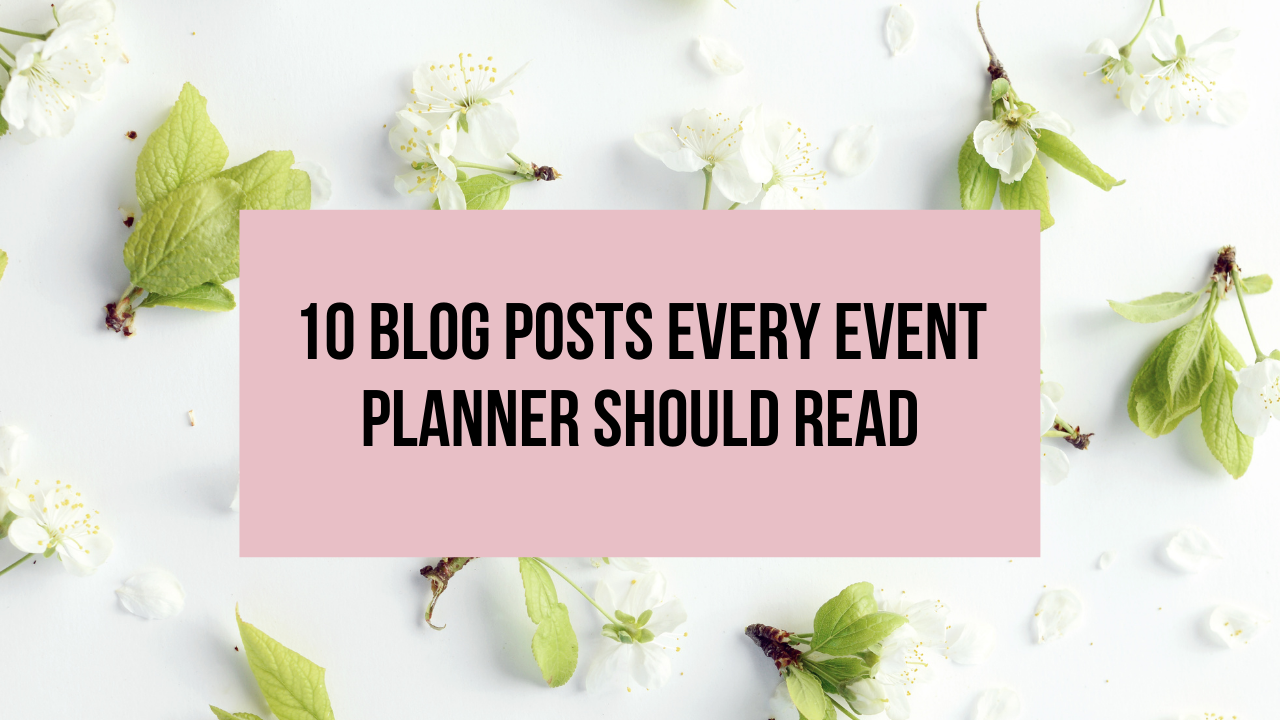 Working as an event planner can be a dream career that allows you to work for yourself and have financial independence. Even if you have a natural talent for event planning, there will be aspects of the business you will need help with. That is why we did this round up of the 10 blog posts every event planner should read.
There is something for every event planner on this list. Whether you want to learn how to charge for your services or want to know how to land clients without a portfolio, you will find what you are looking for.
Learning how to charge for you event planning services can be a daunting task, but with this step by step guide event planners can be sure they are making what they are worth. If you need help on how to price you event planning services, here is a great Pricing Workbook for Event Planners.
Advertising your event planning business is an imperative aspect if you want to grow your business and there are more options than social media. These 100+ websites to advertise your event planning business will help you drive traffic to your business.
If you are ready to take the leap and start your own event venue then you won't want to miss this blog post that walks you through how to start a venue successfully.
Starting an event planning business can be tricky if you don't have a portfolio but with these 4 tips you will learn how to book your first paying client without a portfolio.
Facebook Ads, when done well, can successfully bring an event planner business. Don't miss this guide to Facebook Ads for Event Planners.
2020 was a year of firsts in Event Planning with virtual events and parties but that doesn't mean you can't start a successful event planning business. This post helps event planners launch a business at uncertain times.
If you aren't on social media with your event planning business then you aren't living up to your full potential but it must be done correctly. Find out how to use social media effectively as an event planner.
Email marketing is something that is often overlooked but could not be more important as an event planner. This blog post walks planners through the importance of capturing emails and the three most effective emails to book more clients.
Self Education as an event planner can only benefit your business. That is why you should read these 10 books to help you as an event planner.
Using a project management tool as a wedding planner is a must but using one that is specifically designed for the wedding planning business will make life much easier. Check out Aisle Planner and why we love it in this blog post.