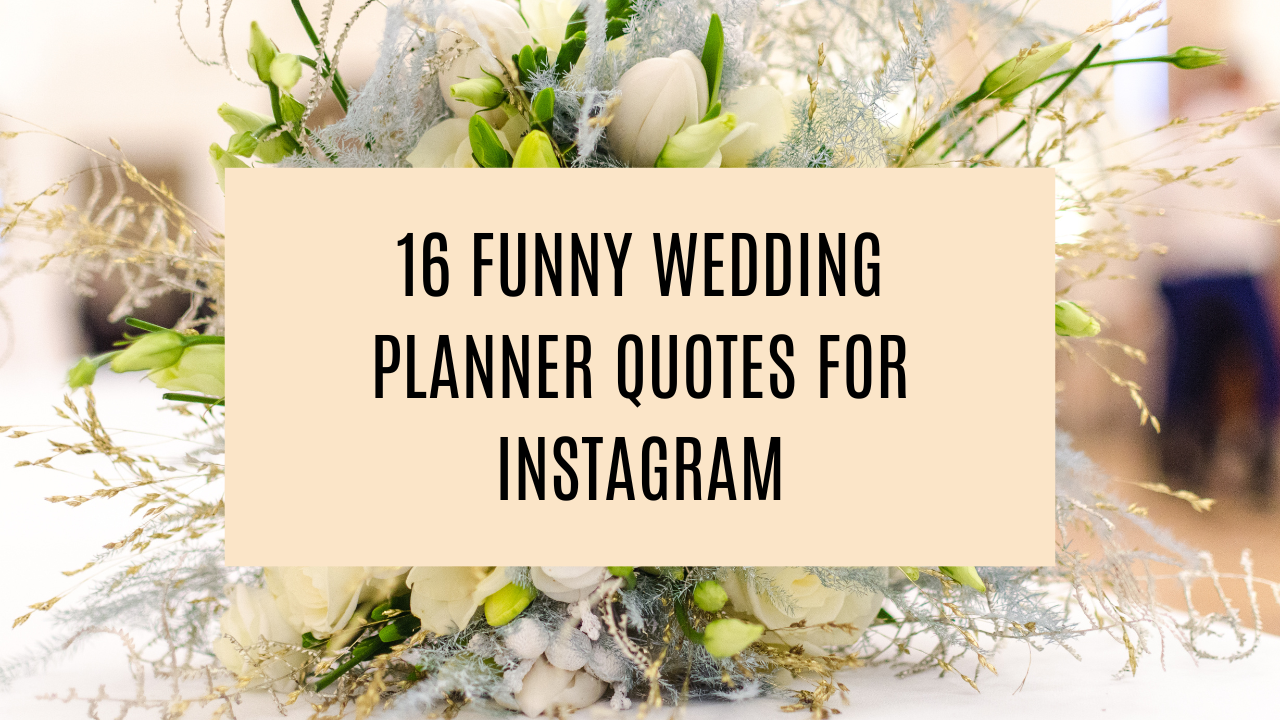 Wedding planners know better than anyone that a sense of humor is necessary to get through planning and the wedding! Because of this, adding fun and humorous wedding planner quotes to your social media strategy is a great way to build engagement and rapport with your audience. While using informative posts and those with strong calls to action are imperative, adding some fun to your feed brings a personality to your brand, and can often make potential clients feel more comfortable extending that initial outreach!
Because Instagram is a visual-focused platform, you can build shareable designs for your audience to post to their stories or their own feeds! There are a number of quick design programs you can use, like Canva or WordSwag!
Canva for Wedding Planner Quotes
Canva has become a top program for marketers of all types, and it's no wonder with their simple interface! With both desktop and app platforms, Canva allows you to drag and drop content of any kind, and offers beautiful templates for any design style! Simply choose your quote template, drop in the quote of your choice, and download your fresh design!
WordSwag for Fun Fonts
WordSwag was created with typography as the focus, making it the perfect app for creating your wedding planner quotes! Just choose the font layout you love, add your words in, and that's it! As an app, it couldn't be easier to save and share to your Instagram feed, anywhere you are!
Whether you're using specific wedding planner quotes or just some quotes about how hard Mondays can be, your audience will appreciate seeing a side of you that's not all business. If you need some inspiration, you can snag our Instagram Quotes and Memes for Wedding Planners bundle.
16 funny wedding planner quotes:
"Good morning to everyone except guests that don't RSVP on time."
"I'm planning two weddings. The one we've pinned on Pinterest, and the one that fits our budget."
"Wedding Hangover: also known to wedding planners as the hangover you get after planning a wedding without taking part in any of the drinking or dancing."
"Rules for wedding planners: if it seems easy, you're doing it wrong."
"Wedding planning is a lot like plumbing. If you do your job well, no one notices, but if you mess it up, everyone's covered in you know what."
"'Planning this wedding was really easy and stress-free!' – said no bride ever."
"I want to live in a world where email burns calories."
"Maybe she's born with it, maybe it's caffeine."
"My brain has too many tabs open."
"I wish I was as tired as I thought I was before I started wedding planning."
" 'Be strong,' I whispered to my wifi signal."
"That awkward moment when you're not sure if you have free time or you're just forgetting everything."
"You can trust me. Not alone with cake, but otherwise, you can."
" ' It's been a long week.' – me, on a Tuesday."
"I don't need inspirational quotes, I need coffee."
"Maybe if I sit extremely still, Monday won't see me."