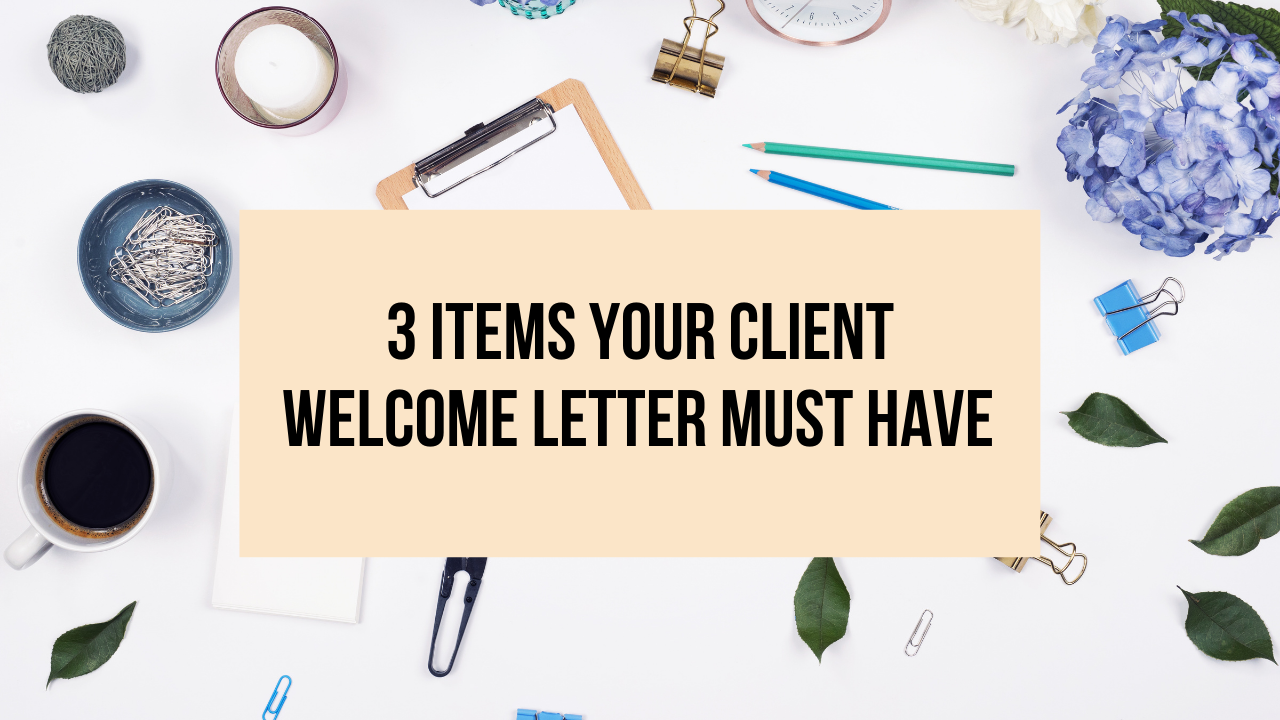 Landing a new client for your event planning business is an exciting moment. But that is when the real work begins. The first thing you need to do is send them a welcome packet. Within this packet is an important piece of paper, the welcome letter. The welcome letter is more than a hello to your client. This is a reassurance of your commitment to their event and the professionalism of your business.
With that being said, there are three things that every client's welcome letter must-have. Leaving any of these out will result in a loss of confidence or a loss of professional appearance for your company.
1. Branded Logo
A branded logo needs to be present in your welcome letter. This is like the modern-day letterhead. It tells the client who you are and leaves a good impression. A plain white sheet of paper with white type will make you look like a hobby planner instead of the professional that you are.
Making a branded logo can be as simple as logging on to Canva and creating a logo and template for a welcome letter.
It is important that this logo matches the feel of your business and looks professional. If you are new to event planning, then this needs to be the first thing that you do. Looking professional is the first step to being professional and growing your business.
2. Your Contact Information
This is another place in the welcome packet that you can leave your personal contact information and the times in which you can be contacted. This will be mentioned in the event proposal but the client will need to see this information in multiple places to really process it. They likely have a lot of things to think about, so your contact information can't be in too many places.
Ease of access to information will be something that leaves a lasting impression on your clients and give them the confidence to refer your business to a friend or family member.
3. Who is Managing the Event – Welcome Letter
If you are not a one-man show, which not many planners are, then it is likely that there is another planner that will be managing the event. If you are the main planner then you can give them the name of your assistant. However, if you are not, then this is the place to tell them who will be running in their event. Include their contact information and the best way to get a hold of them.
It would also be a good idea to let them know when their planner will make the first contact. Also, reassure them that you are available should any questions or concerns arise with the event or their planner.
When it comes to a client welcome letter the more professional you are the better but don't forget to be warm and welcoming. If you need help with creating a template or welcome letter, check out the template that is linked above.