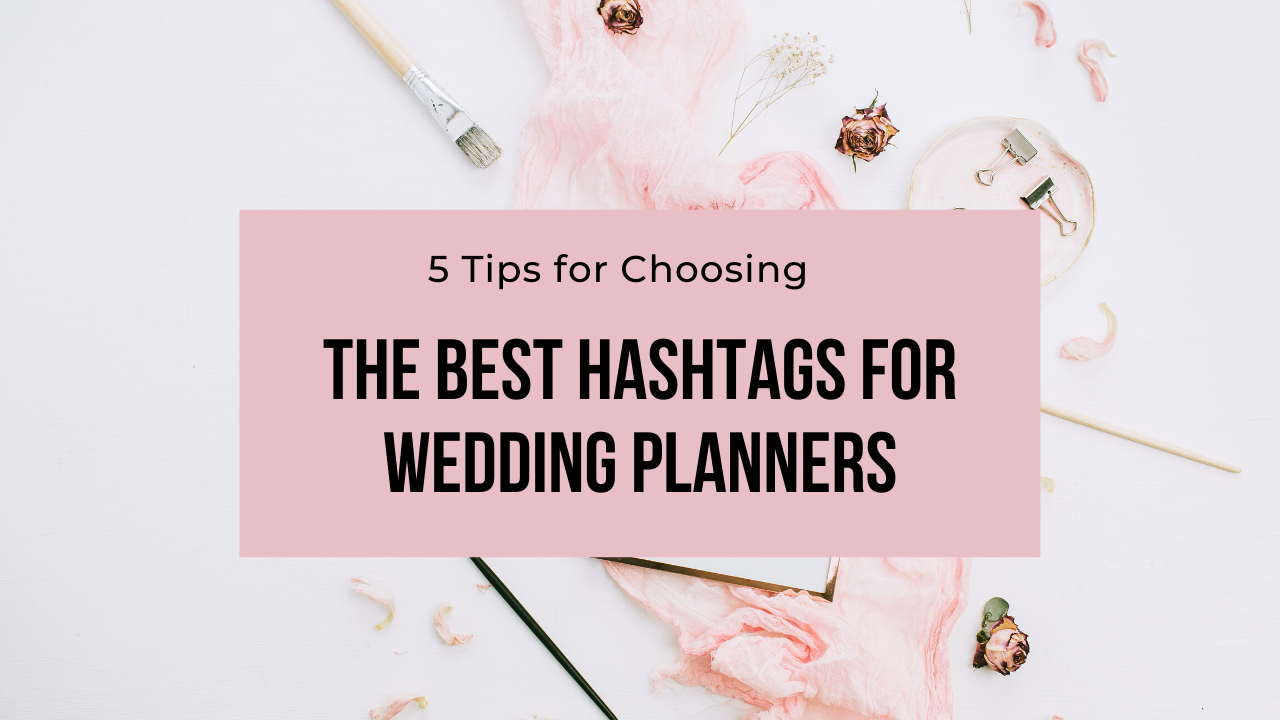 I don't care what some people in the digital world say, hashtags are not dead. My social media feed can't be wrong. What has changed is how they are used. They can be a great tool for your wedding planning business – if you find the right ones.
If your target audience is among those using hashtags then you can grow your following and drive traffic to your Instagram account quite easily. So how do you choose the best hashtag? We have a few tips for you.
1. Do an Instagram Search
One way that maybe isn't as streamline but will serve a double purpose is doing an Instagram search. Searching the hashtags you are wanting to use will show you how many posts there are with that tag (aka your level of competition), and it will also show if the hashtag is trending. Knowing what your target audience likes, is searching for, and what they are following can only help your business.
2. Use a Hashtag Website
There are actually websites that specialize in hashtags. What you are looking for will determine what site you use. For example, if you want a website to generate a top hashtag for you from a phrase or topic then you will want to go with hashtagifyme for that.
But if you just want to find out what the top hashtags are for wedding planners then you might want to try using a list that's already curated for you. Once you have a list you can either get crazy and use all 30 that Instagram allows or be more conservative and choose 5-10 low to medium volume hashtags (we highly recommend the conservative method).
3. Make it Match Your Post
If you really want to make your own hashtags but want to stay relevant there is an organic way to do that. Look at what you are posting and think through what you are trying to say and how that will fit in with what your target clients are searching for. The goal is to make sure all of the hashtags match your post.
Don't throw in a random hashtag that will draw unwanted traffic or comments just to be funny or get views. That will hurt you in the long run. The best way to stay relevant is to stick to your relevant services that would match what your clients need.
4. Check Other Social Media Platforms
While Instagram is one of the main hashtags using platforms, others use them too. It is wise to check the other outlets to see what is trending. You may need to use different hashtags on different platforms in order to stay relevant and get your content found.
5. Purchase the Best Hashtags Template
If finding the best hashtags and knowing which would work best for your audience is a struggle, then find a source or person who can do this for you. Check out this list of 100+ Hashtags For Wedding Planners Template. All of the leg work has been done for you, so if you are in a time crunch this will help you tremendously.