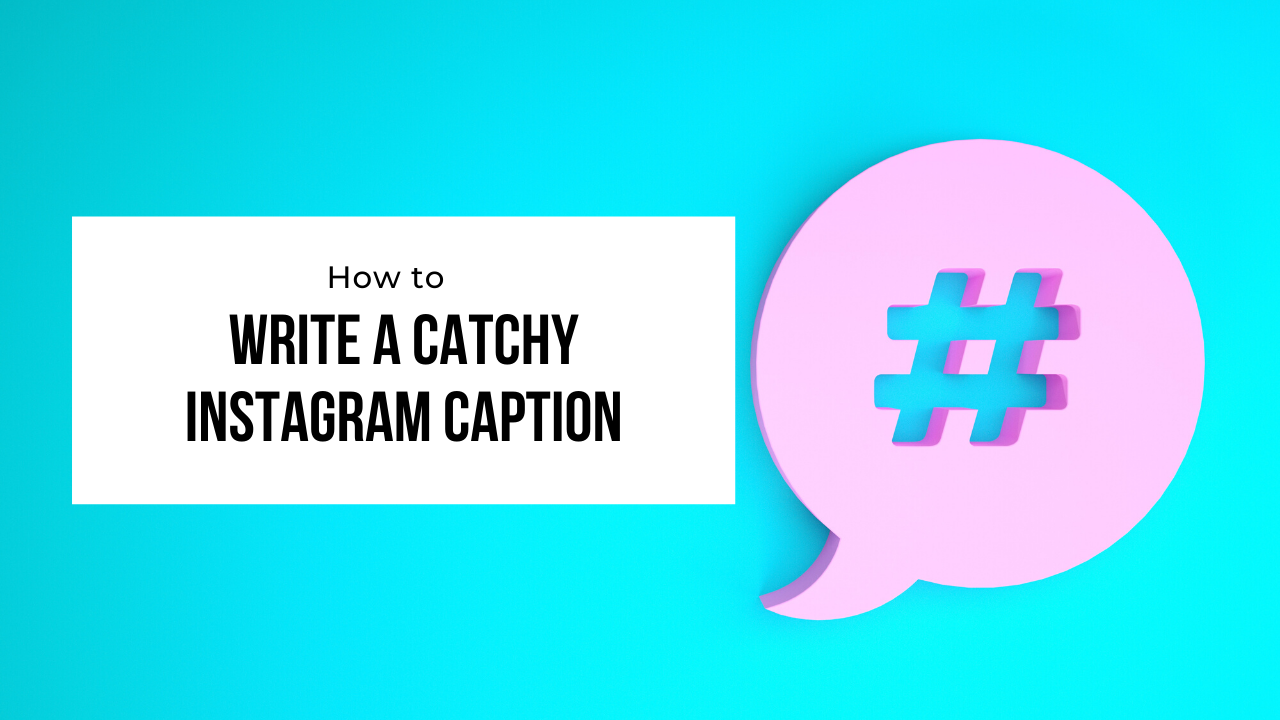 Instagram is a powerful visual tool that is essential for event planners, especially in the wedding industry. As an event planner, you have the opportunity to showcase your work and creativity through beautiful imagery on Instagram. However, it's important to remember that captions play an essential role in driving engagement and building your brand.
Instagram Captions
Writing captions that keep users reading, intrigued, and engaged is an art form. You may be wondering how to craft catchy and compelling Instagram captions for your wedding planning business. Well, we're here to help. In this blog post, we'll be sharing some great tips to keep in mind as you work through how to write amazing Instagram captions. But if you need some extra help, we also have a number of social media templates for wedding planners that will help you save time and make your posts stand out.
1. Don't Be too Hasty
When crafting your Instagram captions, it's important to take your time and not rush the process. Inspiration may strike quickly for some, but for others, it may take longer. It's essential not to put too much pressure on yourself and to give yourself time to come up with the right caption.
Consider writing several drafts of a caption until you find one that truly speaks to your audience and represents your brand. Rushing through the process may result in a caption that is not well thought out and does not resonate with your followers. This can lead to less engagement on the post. Remember that crafting a great Instagram caption requires time, effort, and a little bit of creativity. Your audience will appreciate the thought and effort you put into your captions and it will lead to more engagement and reach.
2. The First Line is Everything
If you are familiar with Instagram then you know that you don't see the entire caption unless you click "more." Users only see the first 125 characters of the caption. Those characters need to give valuable information that will catch the attention of those scrolling and intrigue them enough to click that "more" option.
That is why you need to put the most important, scroll stopping information first. Think of this area as your clickbait, and believe me that's not a bad thing.
Putting photo credits or hashtags first will work against you. For example, a good wedding planner caption might be "Don't rely on Pinterest to plan your wedding, here's why…" This would be a good start because it's witty, creates intrigue, and pulls your audience in to learn what they might be doing wrong and how they can fix it.
You can add to it from there but anyone looking for a wedding planner or currently using Pinterest to plan their wedding will likely stop and click "more."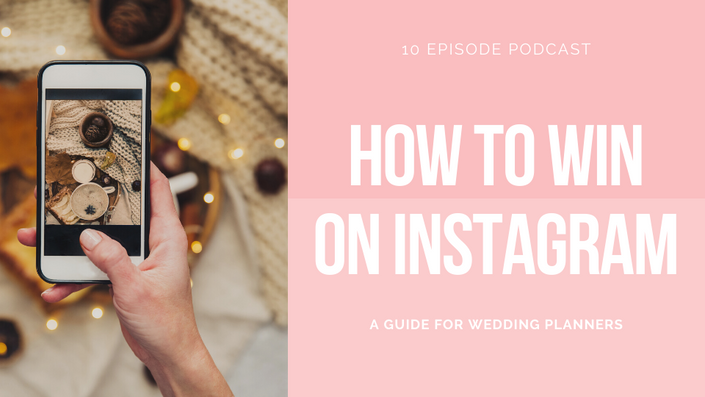 3. Write Like a Person
When writing Instagram captions for your wedding planning business, it's important to avoid sounding robotic or impersonal. Your audience wants to read captions that feel authentic and human. To create captions that are catchy and engaging, it's essential to write in a way that feels natural and authentic to you.
One helpful tip is to "write it as you would say it." This means, starting with a caption that reflects your natural speaking style. From there, you can refine and edit the caption to make it more polished and polished. By starting with a caption that is written in your natural speaking style, you'll have a solid foundation to build on. This approach will not only make your caption more genuine but will make it easier to come up with ideas and words to use.
Remember, the goal is to connect with your audience and build a relationship with them. Avoid being overly formal, or using industry jargon, use words that everyone can understand and relate to. By writing like a person, your captions will be more relatable and engaging, leading to more engagement on your post.
4. Structure Matters
Instagram is designed for mobile viewing, which means that large blocks of text can be difficult to read and may not be visually appealing to your audience. When crafting your Instagram captions, it's important to keep this in mind and find ways to break up the text. This can be done by using line breaks, bullet points, or emojis.
While it may be tempting to write long captions, it's important to keep in mind that they may not be as effective as shorter, witty, and information-packed captions. Instead of focusing on the length of the caption, focus on making it eye-catching, engaging and informative for your audience. This way, you'll be able to captivate your followers' attention, and make your post more memorable, which will lead to more engagement and reach. Keep it simple, to the point and use visuals to make your post stand out.
5. Ask a Question
Questions are a great way to stop users from scrolling. Questions are essentially a call to action. Your captions for your wedding planning business should often have a call to action because you're on Instagram to share your work and get hired. However, the point is to encourage engagement. Telling the audience what you want them to do is the best way to get it.
A post with a caption like "Outdoor weddings are fun and beautiful. Would you have your wedding outside?" will encourage natural engagement, rather than one without the question.
6. Use the Bio-Link
If you have not been pointing users and followers to your bio-link then it is time to start. Giving part of a blog post or referencing your website in a natural way and then saying "click the link in our bio for the full scoop" or something like that will help you drive more traffic and engagement.
We are sure you have seen this used on your IG feed. This is a clever way to get people to your website or blog so they can engage more with your business.
One of the biggest "insta crimes" wedding planners commit when sharing information off the platform is not telling clients where to click, or tell them to click to read something without explaining the benefits.
Conclusion: Instagram Captions
In conclusion, crafting captivating Instagram captions for your wedding planning business can be a challenge, but it's essential for building engagement and driving success on the platform. By taking the time to craft thoughtful, authentic and engaging captions, you'll be able to connect with your audience and build a relationship with them. By using the tips shared in this blog post, such as breaking up text and writing like a person, you will be on your way to creating more captivating posts. Remember that communication is key, and if you're ready to escape the Instagram jail of low engagement, be sure to implement these tips and let us know how it goes. You'll be surprised how small changes to your captions can make a huge impact on your engagement and reach.
Tag us on your stories @eventcertificate.