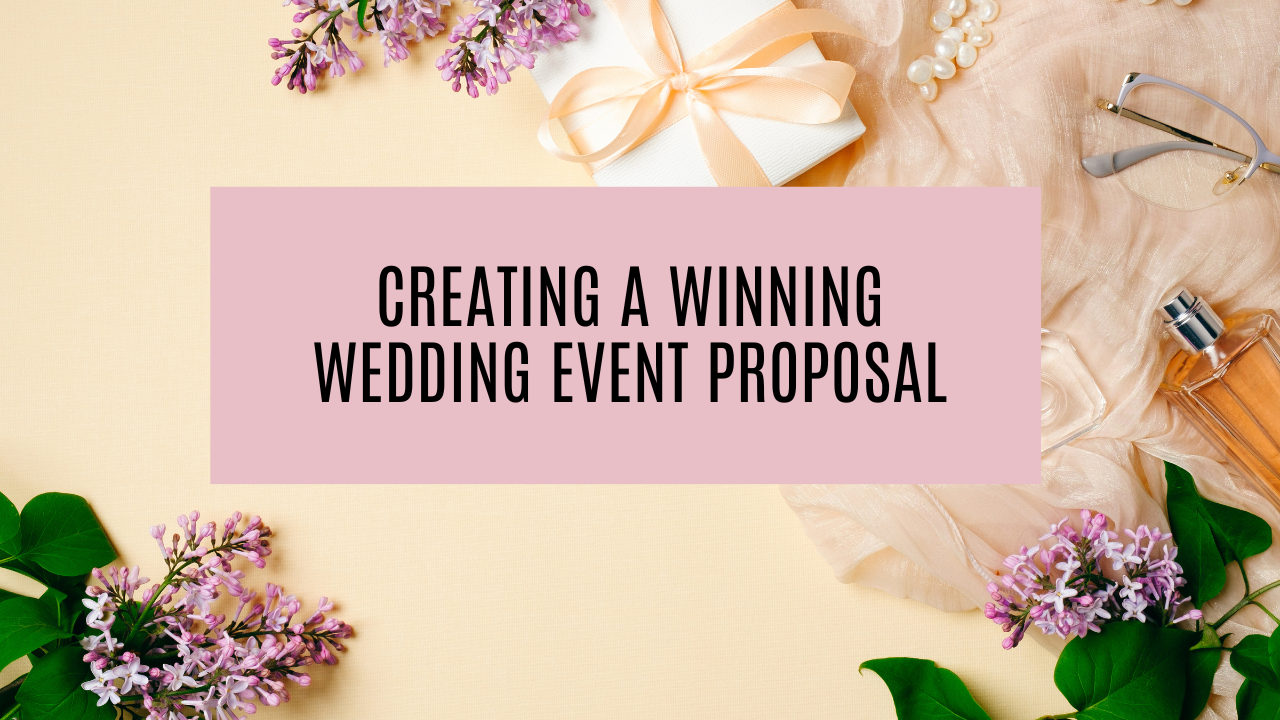 Creating a winning wedding event proposal can be a daunting task, but it is essential for securing new clients and growing your business. A well-crafted proposal not only showcases your skills and experience but also demonstrates your understanding of the client's vision and needs. In this post, we'll discuss sample templates and tips for creating a winning wedding event proposal.
Winning wedding event proposal
First and foremost, a winning proposal should be visually appealing and easy to read. Use a professional design template and make sure that the layout is clean and organized. Use headings and subheadings to break up the text and make it easy to scan. Use images and graphics to add visual interest and showcase your portfolio of past work.
Tailor to each Client
Another important aspect of creating a winning proposal is to tailor it to the specific client. Use their name and include details about their wedding vision, style, and budget. Show that you understand their needs and that you can provide a solution that meets those needs. Use their specific request as a guide, and include that in your proposal.
Outline your Services
The proposal should also include a detailed outline of your services, including the number of meetings, the services provided, and the payment schedule. It should also include your policies, such as your cancellation policy, refund policy, and expectations for communication. This will ensure that the client understands the terms and conditions of working with you and will help to avoid any confusion or misunderstandings down the line.
Budget Breakdown
Your proposal should also include a detailed budget breakdown. This should include the cost of each service and the total cost for the event. This will help the client understand the value of your services and will give them a clear idea of what to expect when it comes to costs. Make sure that your pricing is transparent and that you are providing a fair value for your services.
Testimonials
Another key element of a winning proposal is to include testimonials from past clients. This will help to establish your credibility and showcase your experience and expertise. It will also give the client a sense of the level of quality and service they can expect from you.
Follow-Up
Finally, it's important to follow up with the client after you have submitted your proposal. Send a follow-up email or make a phone call to confirm that they have received it and to answer any questions they may have. This will help to establish a relationship with the client and will give you the opportunity to address any concerns they may have.
Conclusion: Winning Wedding Event Proposal
Creating a winning wedding event proposal is crucial for securing new clients and growing your business. It's essential to tailor the proposal to the specific client, and showcase your skills, experience, and understanding of their vision, using a visually appealing design. You should also include information on your detailed services, budget breakdown, testimonials, and follow-up after submission. By following these tips and using templates, you can create a proposal that demonstrates your expertise and value, and sets the foundation for a successful working relationship with your clients.