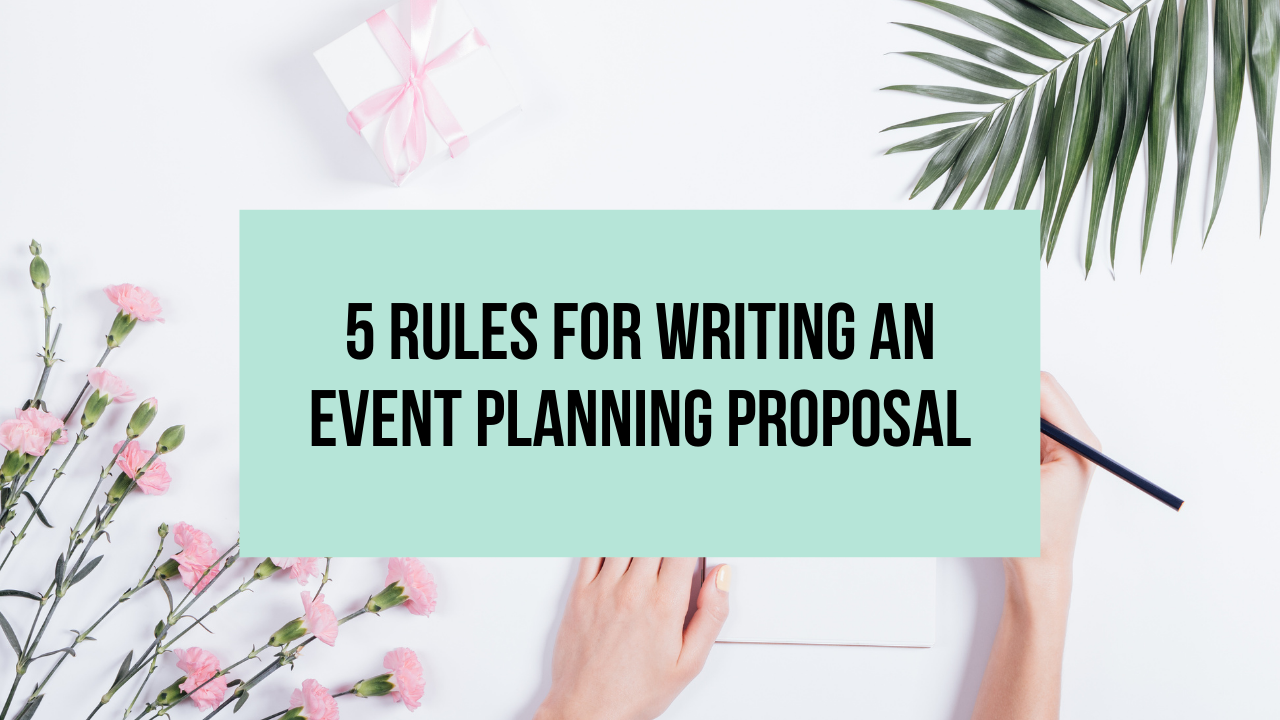 As an event planner, one of the most important documents you are going to create is your event planning proposal. This is going to lay out all of the details of why a client should work with you, what you're able to provide, and your business policies. There are certain items that you must have in your proposal and certain rules to follow. A proposal is a marketing document and will essentially become the start of your contract once it is accepted and signed.
An event proposal should also be beautiful and stick to your branding. You can create a branded proposal template using Canva that can be used over and over again.
1. Meet With the Client First
The first rule to follow when it comes to writing a successful event planning proposal is a productive meeting with the client. This is an opportunity to learn more about your clients and what they need for their event. With many clients, you will need to glean what they want from what they are saying. They may have a general direction they want to go, however, they are going to rely on you as the professional to come up with the exact plan.
2. Summarize the Event
An event proposal without a summary of what the event will look like is not going to be a comprehensive proposal. In fact, it will be a confusing proposal and won't give the client confidence in your abilities. It is your job to take what the client has told you and design the event. This summary is what will indicate to the client whether or not you understood their vision and needs.
3. Summarize Your Experience/Business
This is also a time to give the client more information about yourself and your business. This is when you will introduce the team that will be working on the event and what they will be doing. Don't spend a lot of time on this but make sure that you highlight some of your best events and the key reasons why they should choose you over another event planner.
4. Add Detailed Financial Information
Breaking down the cost in an itemized list is one of the most important parts of the proposal. Layout all of the services you are handling and what each of them costs. You will also need to talk about the possibility of things costing more and the reasons why. You can put the total cost at the bottom but make sure you give a range of cost so the clients can make an informed decision. A clear and concise financial picture in the proposal will reduce confusion and anxiety among your client.
5. Detailed Policies
Can the client cancel? What is the refund policy? What happens if the venue cancels or you have to cancel?
These are all questions that need to be answered in your policies section of the proposal. It is also wise to add a global pandemic clause given the current situation. There needs to be no question about what will happen in any given circumstance.

If you need help making your proposal and would like to use a template, check out our event planning proposal template below.